November 14, 2022
Human Genetic Resources Administration of China (HGRAC) applications can be made easy with the right team. At CellCarta, our trained experts provide the needed support for your HGRAC applications and clinical trials. As we understand the importance of sample management and logistics, our team works to successfully guide you through moving specimens, data, and information in-and-out of Jining, China following approval from the HGRAC.
What are HGRAC Applications?
HGRAC works to manage exportation of human genetic resources (HGR), which includes patient laboratory samples (blood, saliva, urine, or tissue), and any data generated from sample testing1,2. HGRAC approval is a necessary part of the clinical trial initiation process in China. For global clinical trials collecting Chinese patient samples, pre-approval is required for the main participating foreign party2.
Our facility in Jining, China adheres to, and is familiar with, the required documentation, procedures, and deadlines associated with HGRAC applications.
With our services, working on HGRAC applications is straightforward and convenient. Obtaining approval for clinical and exploratory applications: IHC, ISH/FISH, MSD, ELISPOT, molecular, flow cytometry, and Nanostring, is hassle-free.
When to submit HGRAC Applications
HGRAC form submission is a requirement for the collection of Chinese patient samples, and approval must be obtained prior to study launch.
With CellCarta's support the HGRAC application package is straightforward. Given our local team's expertise, the review and signature process only take a few days. We provide support though consultative phone calls, expert application strategies, and review.
A walk through the HGRAC process
The application process starts with an online submission and review, followed by a paper dossier submission. An HGRAC meeting is then scheduled for experts to review the application. Proof of approval is obtained online, and a hard copy is also made available.
Online submission
Online review
Paper dossier submission
Meeting review
Online announcement
Hard copy approval
What type of information needs to be provided?
Testing and biomarker information
Sample information: type, volume, and/or slide size and number
Data information: flow and size for results and/or images
Sample/data storage and disposal plan
Additional information depending on the nature of the submission
Get started with your clinical trials in China!
Contact our team to get the right support for your HGRAC applications.
About the author: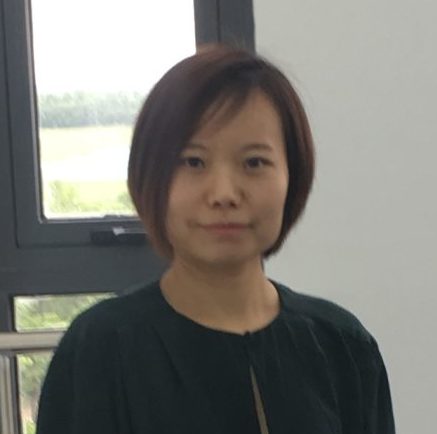 Michelle Li is a Project Manager at CellCarta. She leads the China PM team, and she is the HGRAC expert and primary contact for HGRAC-related business: questions, reviews, and more. Michelle has over ten years of experience in central labs and pharmaceuticals, and is thus highly familiar with the entire clinical trial study process.
References
China's new administrative regulations on human genetic resources as applied to foreign persons | MoFo Life Sciences. (2019, August 23). Lifesciences.Mofo.Com. https://lifesciences.mofo.com/topics/china-regulations-on-human-genetic-resources-foreign-persons
Chen, A. S. & Wang, A. Navigating the latest challenges of China. Arnold & Porter (2020). Available at: https://www.arnoldporter.com/en/perspectives/advisories/2020/07/navigating-chinas-genetic-resources-regulation. (Accessed: 16th August 2022)