May 26, 2021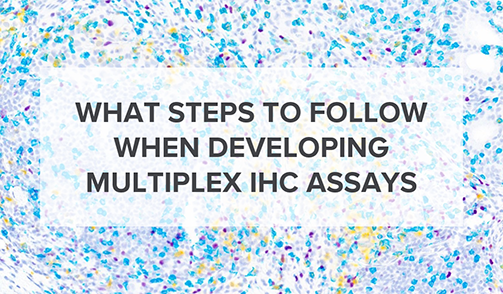 Multiplex immunohistochemistry (mIHC) enables the identification of different immune cell subsets, their activation state, and their spatial distribution in the tumor microenvironment (TME). The multiplex platform allows maximal data collection from tissue sparing clinical samples.
Simultaneous detection of multiple protein biomarkers on a single tissue section can come with challenges. Therefore, in a clinical setting, a rigorous optimization and validation process must be put in place to ensure the assay can be trusted.
Here we will discuss the optimization and validation process we follow at CellCarta for a chromogenic mIHC assay.

Optimizing the single IHC of each target. Identify monoclonal antibody clone, antigen retrieval conditions and antibody incubation times for each target using positive control tissues.

Assembling the multiplex panel. The order of antibody target and chromogen deposition is determined.

Testing the optimized staining conditions in the multiplex protocol. Calibration experiments are performed to ensure that for each target, the signal is specific and balanced across the multiplex panel.

Comparing the mIHC assay to its respective validated single plex IHC counterparts. Serial slides stained for each validated single plex IHC are compared to the multiplex staining.

Performing a precision test. As a final stage, serial slides are sequentially stained with the antibodies or an IgG isotype matched control (negative control).
We use digital image analysis methodologies to do in-depth immune profiling of the TME. These methods can complement a pathologist analysis by providing a detailed quantitative analysis. Image analysis tools are very useful for the development of biomarker strategies.
Read our white paper for details on the development of our triplex chromogenic mIHC CD8/GZMB/FOXP3:
Access our white paper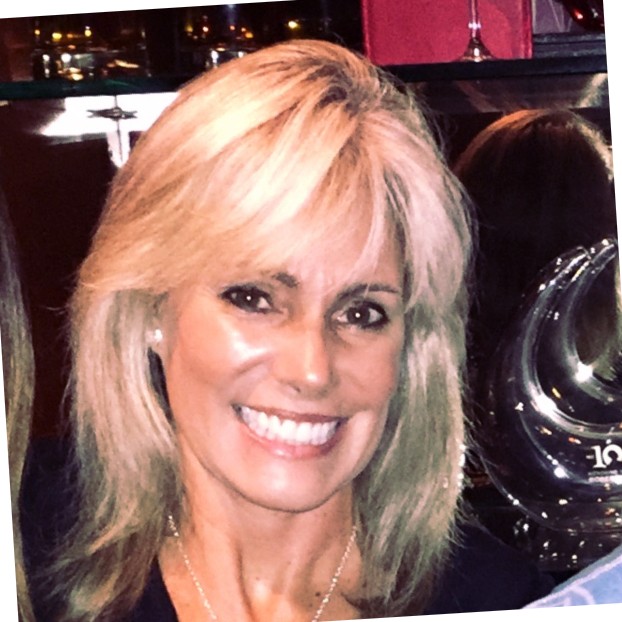 Susan McCarthy is a scientific business director at CellCarta, dedicated to the histopathology platform. With over 18 years of experience in biomarker and clinical assay development, including at the Moffitt Cancer Center, Susan has a strong background in immuno-oncology, molecular biology, and digital pathology.